When it comes to choosing between new homes and existing homes, there are many differences to consider, as well as benefits and drawbacks.
New Homes

One of the primary advantages of buying a new house over a used or existing house is that everything from the foundation to the ceiling is brand new. That usually comes with the peace of mind that less homeowner maintenance is required for the first few years.
Nothing needs to be repaired or even repainted because everything is clean, untouched, and in good working order. There is no need to be concerned about leaking or noisy water pipes!
With today's new homes, you get lower electrical usage, which means lower electricity costs, thanks to solar geysers, and you can monitor your electricity usage with prepaid meters.
New homes are also typically easier to finance, and there are no transferring fees from the previous owner to you, the buyer. When purchasing a new home, there is usually less competition because they are in brand new development areas with many new homes to choose from.
Existing "used" homes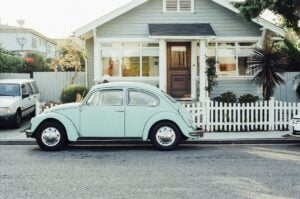 Because they may require extensive maintenance or repairs, used or existing homes can be less expensive than new homes. The neighborhood may also be declining, which will have an impact on the prices.
There are advantages to buying used or existing houses, one of which is location. They are usually in a more established neighborhood near schools and may be more centrally located. You can also buy a home in a more well-known and reputable neighborhood.
Older homes can also be renovated and have new upgrades installed. Older homes may have been built better than newer homes, and they have more character due to custom designs.
Benefits of New Homes
Home Warranties: With a new home comes a warranty

Fewer Repairs

Financing

Energy Efficient

Customization: When you buy a new home, you can usually customize your appliances, flooring, paint colors, and other design elements to create a home that fits your lifestyle.

New home designs

Move in ready

Brand new, clean and no major issues
Drawbacks of New Homes
Could cost more

Smaller properties

Building delays

Strict regulations

Construction: eyesore and noisy

Location might not be ideal

Workmanship might be questionable
Benefits of Existing "used" homes
More styles available to choose from

Prices are usually more negotiable

Location: more centrally located

Usually in a more established neighborhood

Have more character

Can be renovated
Drawbacks of Existing "used" homes
Typically less energy efficient, but can be updated

Require more maintenance and can be costly

Harder to find because of popularity

Neighborhood may be declining

Financing could be difficult
Conclusion
Both new and existing homes have advantages and disadvantages, but at the end of the day, you must decide which is the most convenient option for your lifestyle and what your budget allows. Your future plans for your home will also include whether it is an investment or your forever home?
Contact Leukes Builders for all your Home Building services. We have a team ready to assist with all your building needs.