Contact Leukes Builders for all your Rubble Removal services. We have a team ready to assist with all your building and rubble removal needs.
What is considered rubble?
Rubble can be defined as any unusable items, such as broken appliances or waste accumulated during renovations, construction projects, or garden upkeep.
The most common type of rubble is construction rubble. This could be from a previously constructed house, office, or building that was demolished and the debris is now left behind. This can take the form of broken bricks or stones, roof tiles, windows, doors, or building content.

How do I get rid of rubble?
There are three main methods for removing rubble. The most common option is to hire a collection service to do all of the work for you. The company or service provider will have his own team ready to collect, remove, and dispose of the collected rubble if this option is chosen. This option may be more expensive in some cases, but for the convenience and time saved, it is the most popular of the three.
The second option is to rent a Skip or a Skip bag. You will have to load all of the rubble yourself. If you have a contractor working on your project, they will do it for you. This option is convenient because if you have ongoing work, the rubble or debris can be placed and collected once you are finished or the Skip is full. The only disadvantages of this option is that the Skip can only hold a certain amount of rubble or debris and it must be placed on your property or a allocated safe area.
The third option is to recycle or reuse it. You can have your glass and plastic recycled at your local recycling center. You can repurpose damaged rubble, such as broken bricks, slaps, and leftover building sand or stones, to construct future projects or home improvements that you have been putting off.
Where can I get rid of old bricks near me?
Local landfills and recycling centers are always an option if you need to get rid of used or unused bricks. Another great option is to place it on your local advertising platforms. This could be Gumtree and OLX. You can either sell it or place a free add if you want to give something back to the community.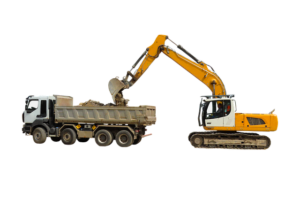 Where do you Dispose of the Rubble and Waste?
A municipal dumping site must be used to dispose of all rubble and waste. Keep in mind that rubble and waste must be separated and disposed of according to local municipal waste regulations.
Contact Leukes Builders for all your Rubble Removal services. We have a team ready to assist with all your Rubble Removal needs.
  https://youtube.com/shorts/t2CbWa1dWEw